Weekly Download is produced, written, and hosted by Tarun Gangwani and Christopher Robbins.
Tarun Gangwani [Homepage] [Twitter]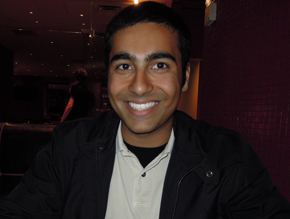 From 2011-2013, I will be a masters student with the Human-Computer Interaction-Design program with the School of Informatics & Computing at Indiana University. Previously, I was an undergraduate student at Indiana University and received a bachelors of science in cognitive science, with minors in psychology and philosophy.
My professional goal is to work for a leading technology company who is interested in leveraging findings in cognitive science and other related fields to ultimately benefit the end user in interfaces or product design. I hope to play a major role in the research or design of future products from these companies.
Christopher Robbins [Homepage] [Twitter]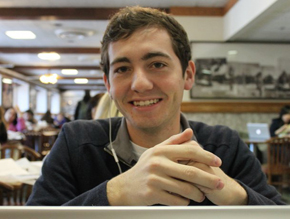 I am currently a senior in the School of Informatics and Computing at Indiana University.  My primary focus is on analyzing the uses of technology among small business owners.  I am also an entrepreneurship minor constantly analyzing up and coming technology trends and businesses.
My professional goal is to assist small businesses in integrating technology in new and creative ways.  Small businesses account for a significant amount of the United States' economy and are often overlooked by large consulting firms due to size.  By brining technological advances into the small business sector, companies will be able to grow and develop in wonderful new ways allowing innovation to flourish.